Yi Ban
I used to dream of being a pilot.
I used to dream of a lot of things. About being clever.  About being eloquent.  Also about being a little taller.
Sometimes you just have to make do with the next best thing.  Watching the planes take off.
View from the table at Yi Ban.  London City airport.  A great location is to be situated right next to the airport.  You get to enjoy the hustle and bustle without the more annoying rip off pricing, harried parents and annoyed businessmen of this gateway to London.
It is kind of nice to have dim sum overlooking the hustle and bustle.
A pot of tea.  Inside was chrysanthemum.  In a rather large industrial pot, there was nothing special here.
Turnip cake at the back.  Roast pork puff pastry bun at the front.  Turnip cake was a bit heavy – too much oil had soaked in.  The puff pastry also suffered from heaviness, it tasted almost as if a plane had landed on it.
Fujian chow fan, seafood fried rice.  Rice was delightfully firm and almost crunchy rather than been wet and sloppy.  One of the better fried rice I've had in a while.  The topping was good but the base can make all the difference.
Xiao loong bao, pork dumplings with soup.  These were kind of bad.  The skin was too thick, the soup non-existent.  Maybe because the soup ended up soaking into the skin.  Could have given this a miss.
Siu mai, prawn dumplings.  Alright but nothing special as they again suffered from a little too much weight in the skin.
Lao bak gao, turnip cake.  Although nicely crispy, tastewise, they seemed to be lacking.  Texture was acceptable though.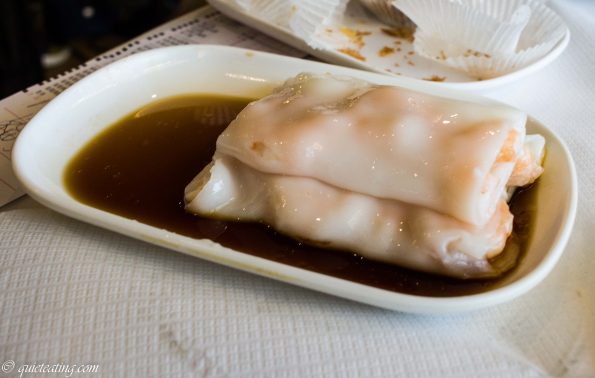 Har cheung fan, prawn noodle.  The prawns were fat.  The noodles ok.  They didn't have the bounce I loved from Pearl Liang.  Seems to be a bit of problem with the pastry chef in the back.
Sesame prawn toast.  Generously coated with sesame seeds and crunchy inside.  These were ok if suffering from the problem of having a little too much oil inside.
Lao sai biao, custard bun.  This is my nickname for the bun as I can't remember what it is in Chinese.  Lao Sai literally means diarrhoea.  So the bun I know as such is if you bite into one that is properly done, custard should ooze out.  This one was nicely mushy inside, even if not quite at the required level to set my heart aflutter.
I used to dream of being a pilot.  It would have been so much fun to see the world from the helm of a giant bird of prey.  What better way to travel the world than with hundreds of people along for the ride.
I used to dream of being a pilot.  However, I guess watching the planes take off while eating dim sum is the next best thing.
I used to dream of being a pilot.  A bit of better dim sum wouldn't go amiss though.
A quiet eating 7/10.
Lunch (3 course equivalent) was GBP 18 per person excluding drinks and service.
London Regatta Centre, 1010 Dockside Rd,
London E16 2QT
---
---