Benares
In my morbid moments, I wonder what my epitaph should read.  What I would not like it to say is "started off so well…".  However, perhaps that might be fitting for the tombstones of some restaurants, especially those that promise fine dining Indian.
Bernares was the epitome of a high end Mayfair restaurant.  Dark black marble everywhere, opulent surroundings, slick service.  As it should be located as it was in the centre of the London private equity local, real estate prices here towards the upper end of the spectrum.  In this locale where millions are made second by second, if you strike it big, this is the place to splash out.
Poppadoms.
Chilli oil and chutney.
The Poppadams together with the chilli oil and chutney were ok.  Nothing special but then again I admit to not having particular expertise in poppadoms.  So feel free to ignore this observation.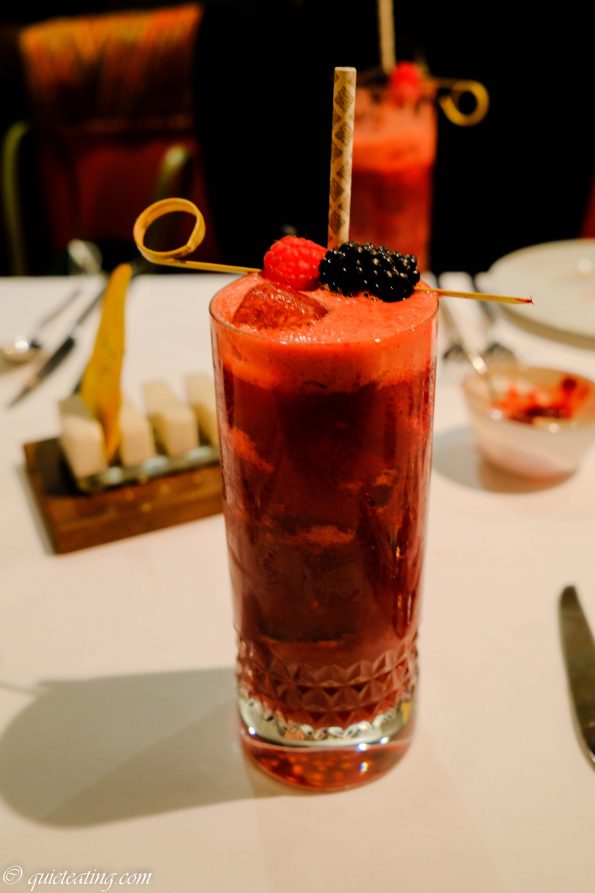 Berry mocktail.  A sweet and tangy drink, just avoiding being too thick and veering over into a smoothie.  Refreshing.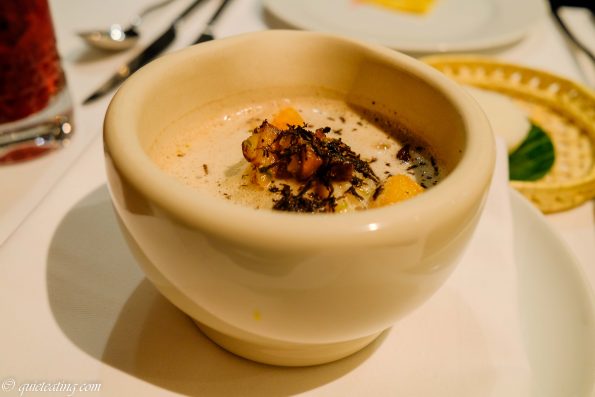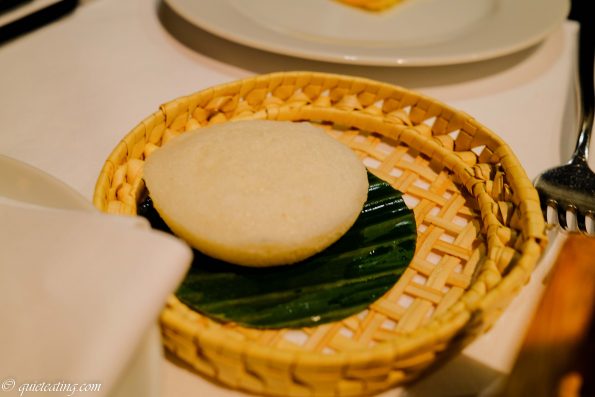 At this time, given how it seemed that increasing duration meant that the food became progressively less impressive, I thought that it might be best for me to take my leave now and cut my losses.
Chocolate tart.  As a little parting gift, this chocolate petite four was not bad.  Although not enough to make up for the lack of other things.
When I had managed to escape out of the rather dimly lit restaurant without tripping over myself, I thought that much as I would try to be nice to a good friend's +1 at a party, I could only keep it up for so long.  I tried, I really tried to give it a chance.
It started off so well, it ended up less so.  Although I think that readers might enjoy the entertainment of me descending into deep hopeless depths where good food does not dare to tread, I don't need anything to add to my depression today.  Let's just say that if I made it big next door, I wouldn't be in a hurry to come here.
A quiet eating 6/10.
Lunch (2 courses and a cocktail) was GBP32 excluding other drinks and service.
First Floor Berkeley Square House 12A Berkeley Square,
London W1J 6BS
---
---